SEO Q and A
Every digital marketing agency is special, and have niche services. You chose me because you found my services' benefits and my niche. That's just fit for your company marketing requirement.
I'm the one familiar with Baidu and Google SEO both. When you search SEO Singapore, my personal website yu-xiang.org is ranking on the 1st page of baidu as well.
Sorry we don't do out source SEO. All in house SEO.
Most of SEO agent will ask customer stop the SEM to focus on the SEO, because they know a company has limited budget. I suggest customer doing SEO and SEM both. The details of reason please check the website update.
5
I saw your website has Bloomberg and CNBC logo. How to Do That?
That's one of my SEO secrets. I can help you achieve the same results.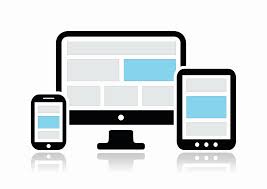 First website in Singapore which provided the mobile search SEO services. Base on the latest data analysis. More than 60% of Singapore Internet users are using the mobile phone search information in everyday.
Search Engine News and Update
Join the Discussion About the Search Engine in Singapore
Previous Clients in Singapore
Local SEO
We provide the local SEO services. That's best for the brand.
Long term effects
Our customers website ranking hold on the 1st page for many years.
Profesional SEO
We Never use any software to create links. All links are natural build in the contents.
Online Community
We have the largest SEO Q and A community in Singapore. Our SEO specialist can answer your questions in any time.
Powerful Tools
We are familiar with Google webmaster tools, bing webmaster tools, Analytics, and Backlinks checking tools to analysis your competitors' niche.
Guaranteed Results
We are the only agency in Singapore provides the 100% reults guarantee.
SEO Singapore AS SEEN ON: